Editorial Profiles
Darren Byrne is an Editor for the BMC Series and has been the Editor of BMC Pediatrics since July 2019.
Darren did his BA in Psychology at the National University of Ireland, Galway. Following this he did an MA in Criminology and Criminal Justice King's College London. After this he did an MSc in Neuroscience with Psychiatric Genetics at King's College London. He then did a PhD in Neuroscience in the Centre for Developmental Neurobiology, King's College London studying experience-dependent neural plasticity. Darren joined BMC in October 2018 as a locum editor after finishing his PhD and became a manuscript editor in March 2019.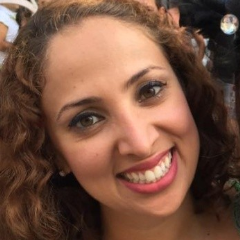 Ana is Manuscript Editor for the BMC series, and has been with BMC Pediatrics since September 2019. Prior to joining BioMed Central, Ana was a post-doctoral researcher at the University College Cork and the National Suicide Research Foundation developing a program to improve the mental health services and reduce the number of suicides in Ireland. Ana started her career in science investigating the psycho-pharmacological effects of plant extracts on animal models of anxiety and depression. She completed her PhD in Pharmacology with emphasis in Neuroscience at the Federal University of Santa Catarina, Brazil, investigating the effects of muscarinic receptor activation on adult hippocampal neurogenesis. Previously she worked as lecturer of Neuroscience, Psycho-pharmacology and Behavioural genetics to Psychology students in Brazil.
Kelda is Manuscript Editor for the BMC series, and has been with BMC Pediatrics since March 2020. She started her research career with a BSc at Bangor University, where she investigated how we use our hands and hand-held tools in 3D space. Kelda went on to do an MSc in Research Methods in Psychology at University College London. Following this, she did a PhD at Birkbeck, investigating somatosensory representations of the hands and feet.